One of the data sources that Data Explorer supports is the Windows Azure Marketplace. The marketplace (formerly known as "data market") has a number of free and paid data sets that you can subscribe to. In this post I'll walkthrough the steps of pulling data from the marketplace.
On the DATA EXPLORER tab in Excel, you'll find Windows Azure Marketplace as one of the options under Other Sources.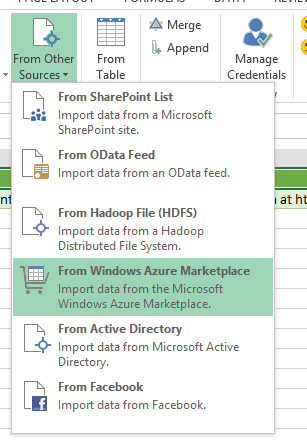 Selecting this option pops up the Data Explorer credential manager. It has built in support for Microsoft accounts, which makes it easy to interact with Microsoft services (such as Windows Azure Marketplace, and Office 365).
Clicking on Sign in pops up a dialog asking you to confirm that Data Explorer is allowed to access your data market subscriptions.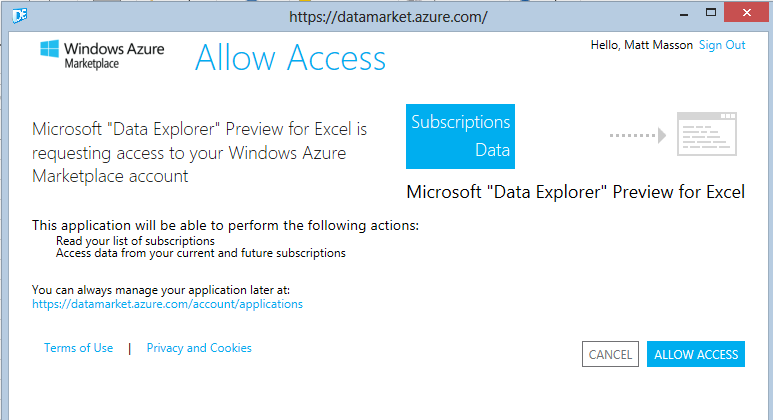 Once these permissions have been granted, you can click Save and proceed to defining your query. On the query page, the Navigator pane will list all of your available marketplace subscriptions. For this demo, I'll select the USA 2011 Car crash data set (which is a bit morbid, I know, but I'm sure it can lead to all sorts of interesting analysis and insight).

(Yes, I know I have a lot of marketplace subscriptions – have I mentioned how much I like this service?)
Once you select the source, Data Explorer displays the initial data set.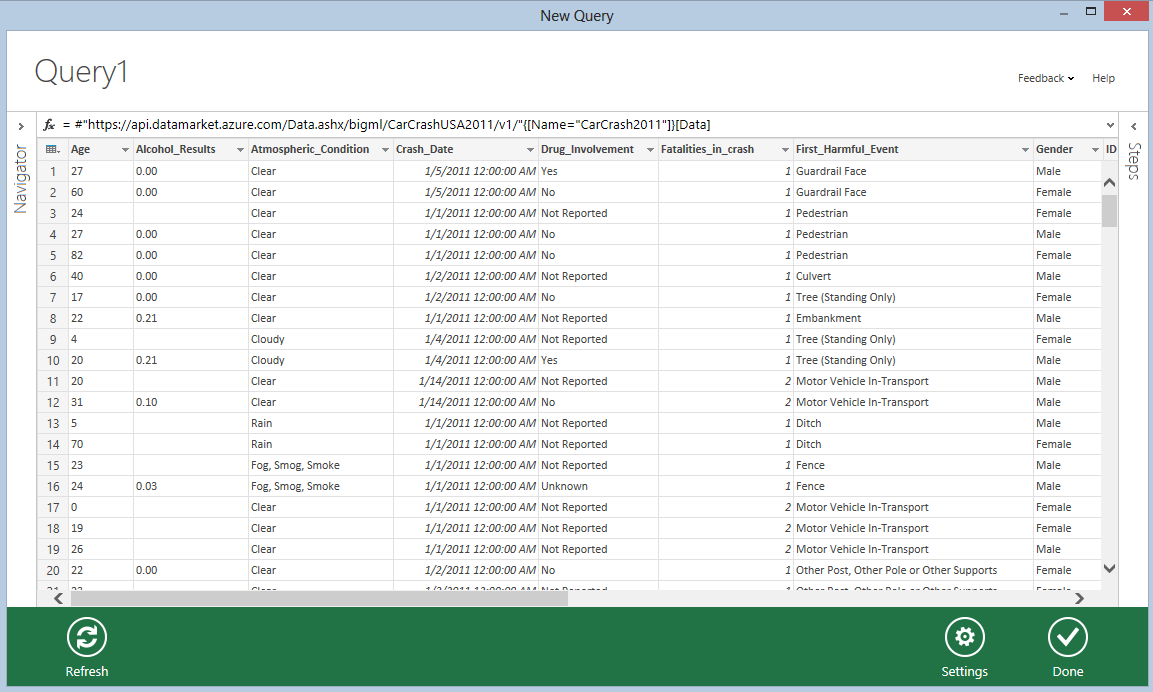 From here I can apply filters and transformations, and hide the columns I'm not interested in. I can also limit the amount of data that comes back by clicking on the table icon in the top right corner of the grid (directly above the row numbers).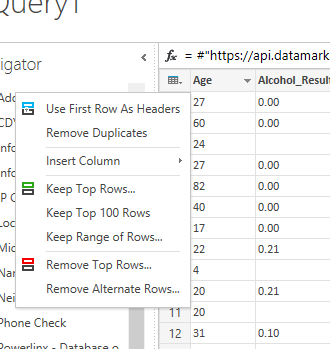 Being able to limit a data set in this way is very useful (in this case, there are over 72,000 rows in the data set, and I might not be interested in using a sample this big). To reduce the number of rows I'm working with, I can select Keep Top Rows …, and enter a maximum row count.

Note that when you're building the query, Data Explorer will only retrieve a small number of rows for you to work with. You can retrieve more data by scrolling down the grid, but you'll eventually hit a size limit. I really like this functionality, as it keeps Data Explorer responsive, even when you're working with large data sets.

Clicking Done brings you back to Excel, and imports all of the data to a new page.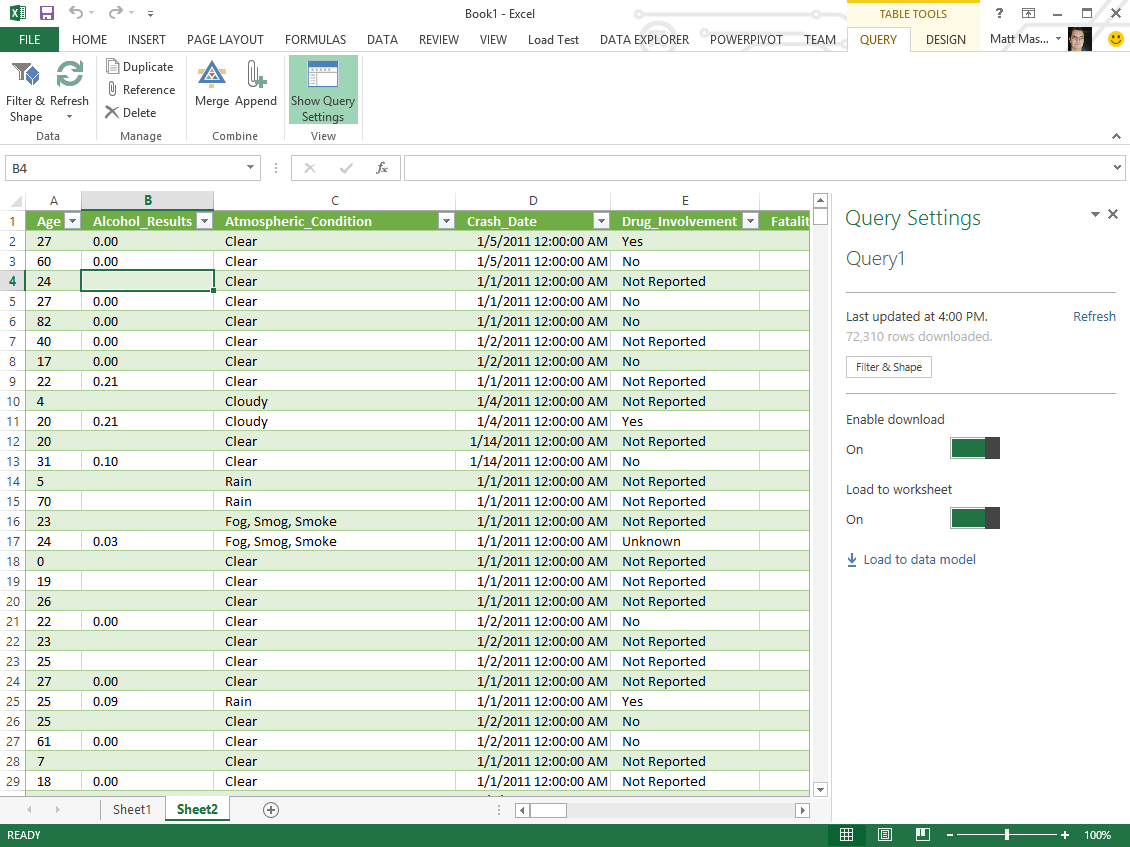 Data Explorer makes it very easy to pull and explore data from the Windows Azure Marketplace. The Marketplace team previously released an Excel Add-in, but I suspect that Data Explorer will replace it entirely in the future.